Admin Pages
Audience: System Administrators

Content Summary: The Admin page is visible only to User Administrators and allows them to manage users, permissions, attributes, and groups. The major features of this page are outlined below.

The App Settings page is visible only to Application Administrators and allows them to configure Immuta for their organization's needs.
User Administrator UI
Users Tab
On this tab, Administrators can add users, filter the list of users, or navigate to users' profiles by clicking on their name in the sidebar on the left.
After clicking on an individual user from this list, the user's email, position, and last login and update appear in the center of the page. From here, Admins can manage the user's permissions, attributes, and groups.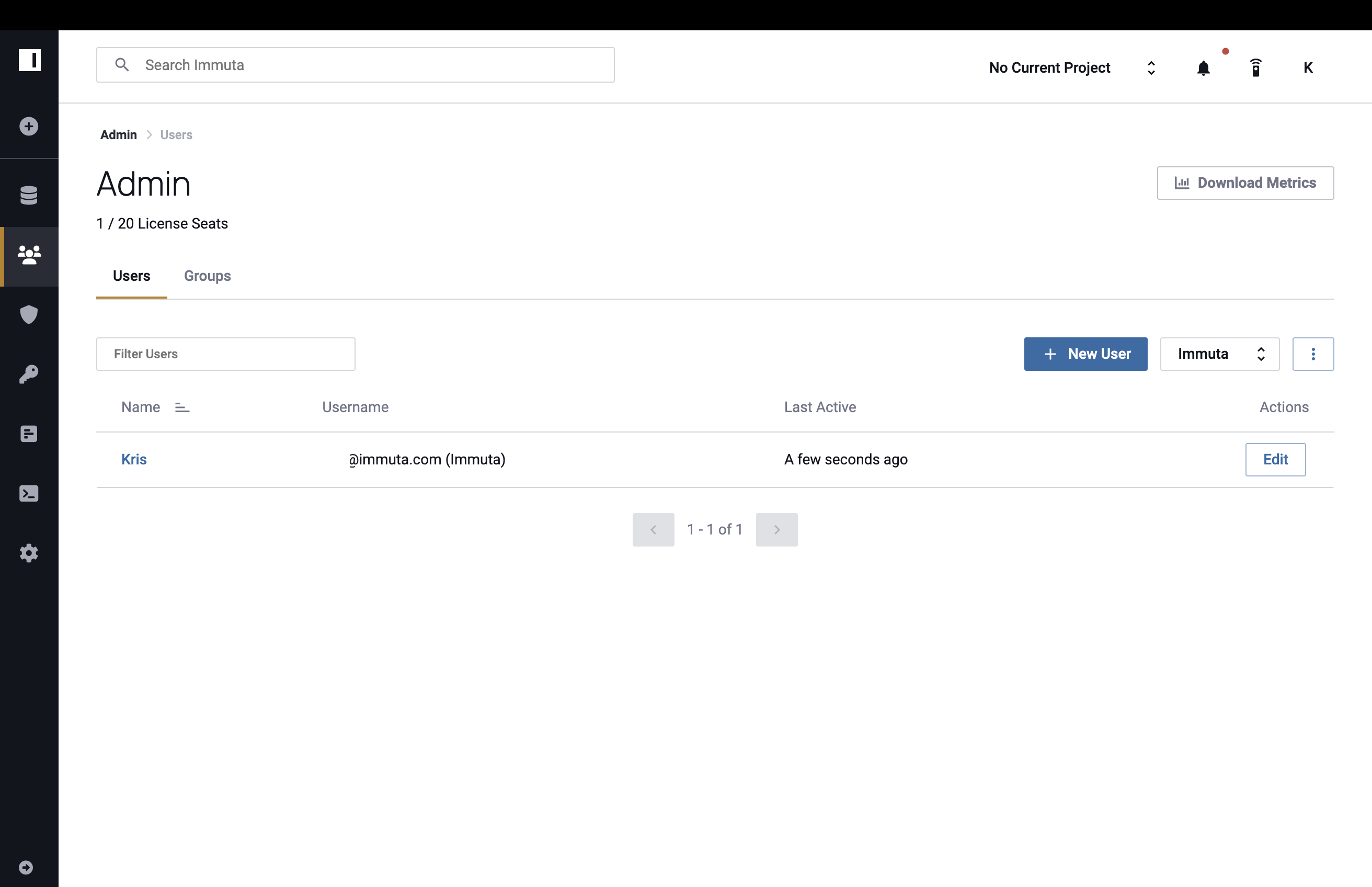 Groups Tab
Similar to the Users tab, the Groups tab includes a list of groups in the left sidebar. After clicking on a specific group, Administrators can view the Group details, add and remove group members, and manage attributes for the group.
Application Administrator UI
App Settings Page
This page allows Application Administrators to configure various settings in Immuta, including external identity managers and catalogs, email notifications, cache settings, and data handlers.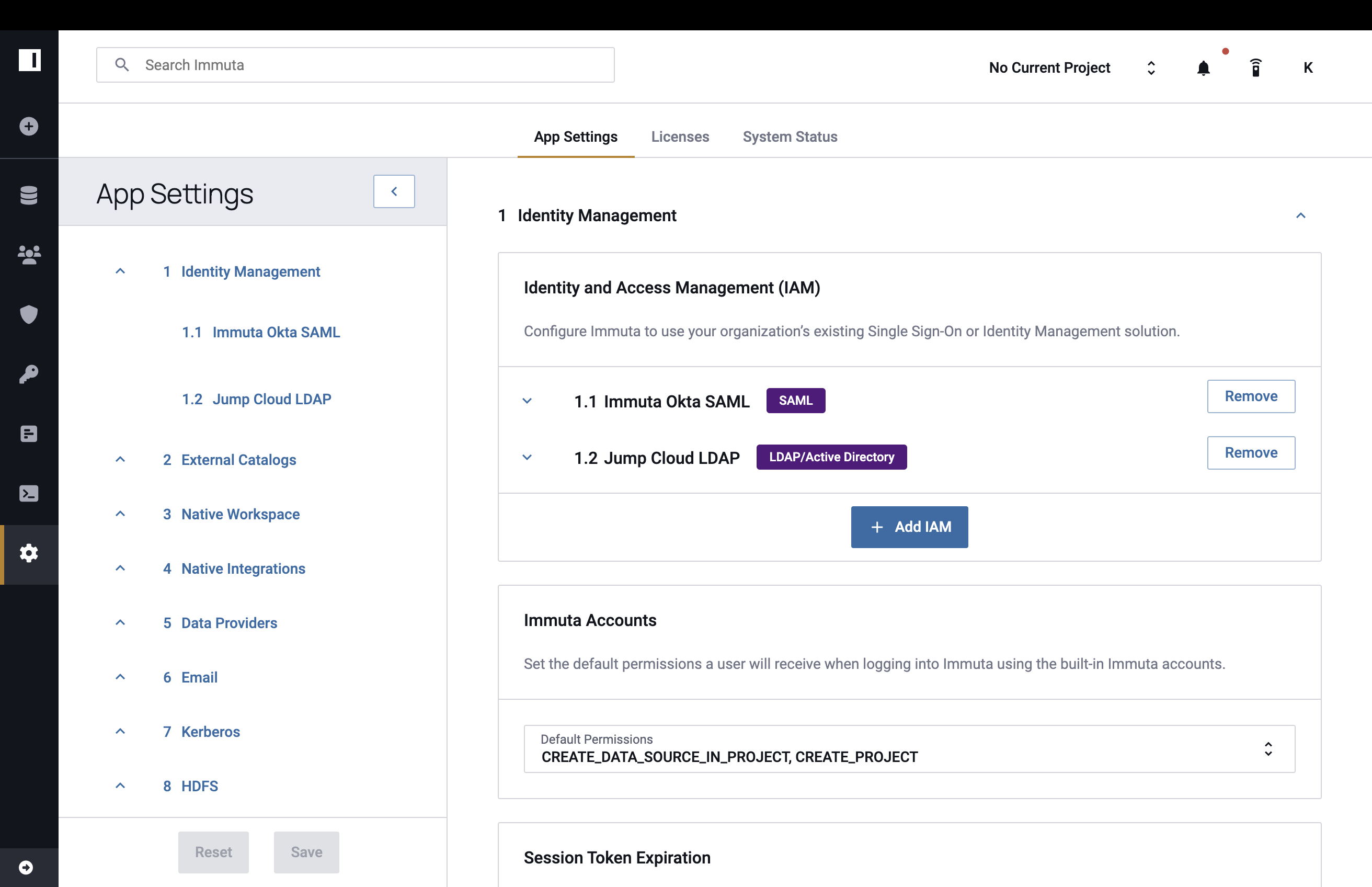 For detailed instructions on configuring items on this page, see the Application Settings Tutorial.